GIRO D'ITALIA, 17TH STOP-OVER IN VAL DI SOLE - MAY, 29TH
Everything is ready for the 102nd edition of the "Giro d'Italia": there will be 21 stop-overs, made of uphills, downhills, time trials and sprints...as always, the show will be guaranteed!
This year we feel particulary involved, because the 17th stop-over of the national tour will start in Val di Sole, and to be proudly more precise, right in front of Monroc.
We are looking forward to breathe the tour atmosphere.
Here are all the details about the 17th STOP-OVER: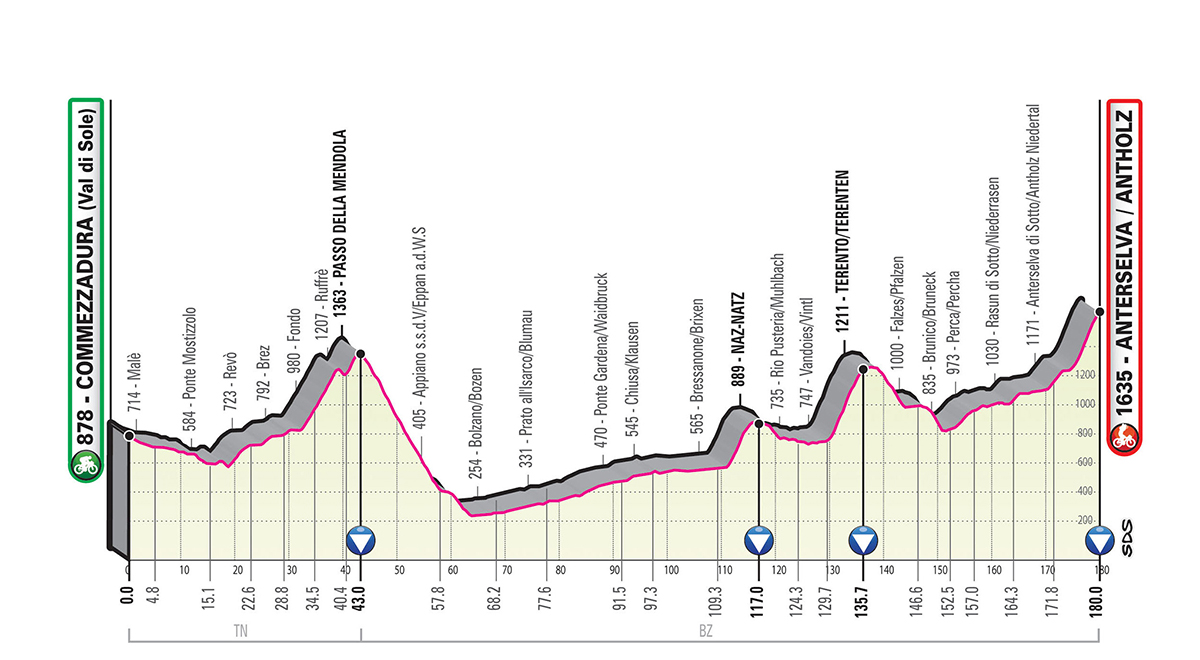 The stop-over will be slightly on descent, starting point in Daolasa (Commezzadura) to reach Mostizzolo and continuing on ascent until "Passo della Mendola" ( 1.362 mt.).
They will continue on 15 hairpin turns to reach Bolzano, going through Valle dell'Isarco and than proceeding to reach Val Pusteria. They will traverse the ascents of Naz and Trento, before the last long climbing to reach ANTERSELVA.
Take a note about the path, it will be a very interesting spark to explore our territory along the streets of the tour, crossing the old villages and, why not, for savoury gourmet breaks. We already have some interesting advices for you.
Come on, get ready with your bike and follow the pink passion!