Restaurant Gourmet
We are in Italy, therefore we thought it would be out of place to include international cuisine in our menu. We offer Italian food: only the good, healthy and genuine one. And Val di Sole and Trentino have so many local products to make you feel like you reached a paradise of flavours. You will mostly find our products, tasty and surprising combinations prepared to live up to our vocation of explorers. You will be able to experience a culinary journey in our restaurant or our lounge café.
THE MONROC MENU
YOU ARE AN EXPLORER. EVEN AT THE TABLE.
Look at each dish as if you were seeing it for the first time. Let yourself be guided by intuitions in making choices. Experience at least one new taste everyday. Establish a connection with the environment that surrounds you. Use all your senses. let yourself be amazed.
To ensure that your choices meet not only your taste but also your state of mind, four set menus have been prepared. Our Chef Mario Trifilò and his young creative staff invite you to explore them!
EXPLORER
Creative dishes which stem from our chef's passion to broaden the horizons of traditional cuisine. This menu is thought for those who love exploring.
INSIDER
Dishes which are tied either to Trentino traditions or to the rich Italian culinary heritage. Created not only to promote the territory but also to pay tribute to one of the world's most highly regarded cuisines.
VEGROC
Vegetarian dishes prepared with seasonal products. Ideal for those with a green soul and a passion for eating healthy but with taste.
MONROC WINE LISTS
WINE IS EXPLORATION.
A territory is explored through the elements which create it, as if it were a mosaic. Each one of these elements transmits a different emotion or feeling depending on your mood.
Wine lovers know that in each bottle of wine, the territory, the warmth, the mood and the local winemakers' efforts can be found. This means exploring a place through the smells, feelings and emotions that a product which is closely related to a territory is able to convey. Let the natural elements inspire you.
THE RIVER
These are dynamic, sparkling and euphoric wines which co-exist with strength and lightness, complexity and freshness.
THE TRAIL
These are spontaneous wines which are immediately engaging. They are companions, often friends.
THE WALL
These wines are full of character and expression, tied to traditions. Resulting in engaging, intense and articulated wines.
THE ROUTE
Wines created from the research and the stubborness of the winemakers. Ambitions are slowly revealed and provide strong emotions.
THE PEAK
Wines which satisfy and quench not only the body, but also and above all the soul. These are wines of excellence which have the precious task of satisfying all the senses.
REDROC & WHITEROC
MONROC WINES by Dorigati
The frendship between our families, Rossi (MONROC) and Dorigati (Cantina Dorigati), has created two special Trentino wines dedicated to our guests. REDROC, red wine Trentino Rebo DOC and WHITEROC, white wine Trentino Pinot Grigio.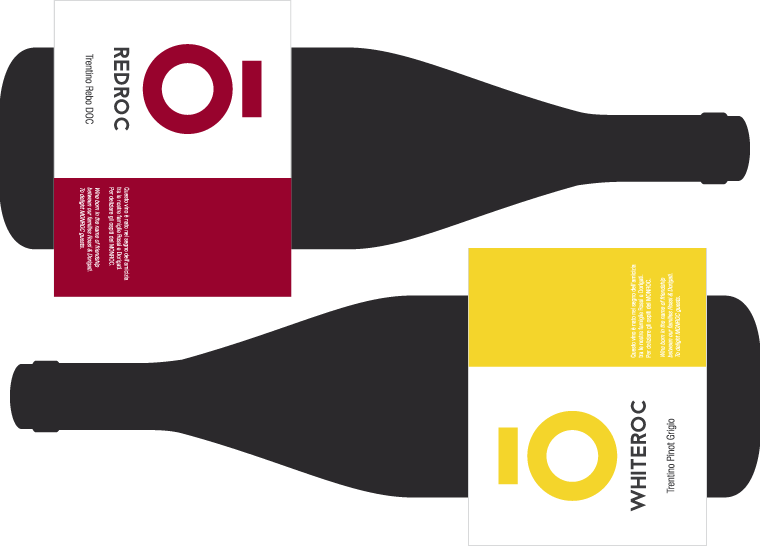 ---
MONROC GOODNESS: LOCALLY SELECTED PRODUCTS
At Monroc we've thought about everything. We have selected the best local products from Trentino and the Val di Sole for you to taste and buy. Bring a little bit of MONROC and Val di Sole with you or for someone back home!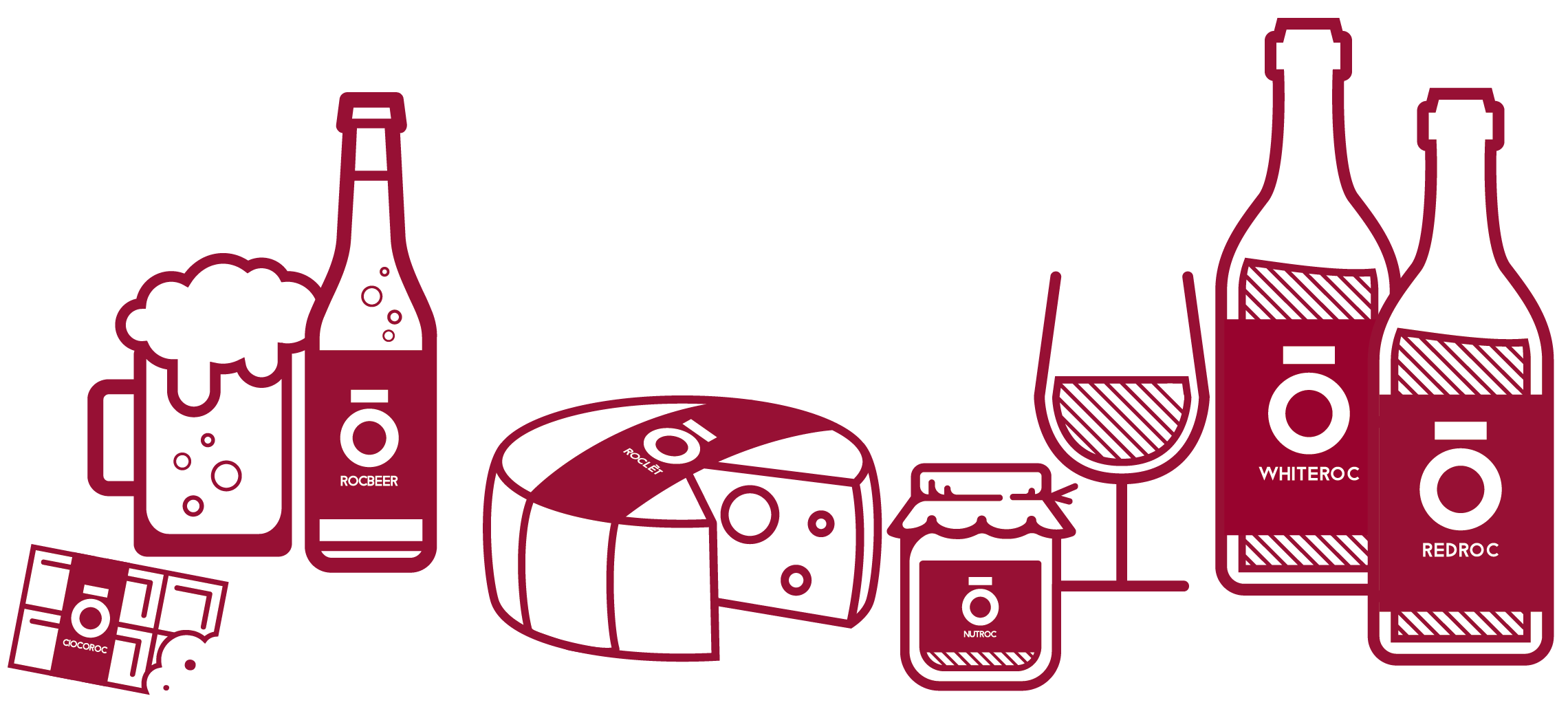 RED ROC & WHITE ROC WINE, the #monrocpeople's choice, created with the collaboration with the Cantina Dorigati (winemaker).
TRENTOROC, the prince of the sparkling wines couldn't be missing in our wine cellar. This TRENTOROC is born from the collaboration with the PEDROTTI wine cellar.
ROCBEER, produced by the Val Rendena brewery in Pinzolo. Water and the pure clean air of the Brenta Dolomites are the main ingredients in ROCBEER.
ROCLET, MONROC's Casolet cheese. Presidio slow food (A food protection association). It is the cheese par excellence of the Val di Sole. It is a raw curd (the milk curds have not been heated during the cheese making process) soft mountain cheese made with whole milk.
EVOROC, MONROC's oil. It is the extravirgin olive oil produced by Agririva, in Riva del Garda. To be more precise, it is produced along the 46° parallel, therefore it is the most northern oil in the world. It smells of grass, almond and artichock.